Matthew Williams racing
M J Williams Thoroughbred Training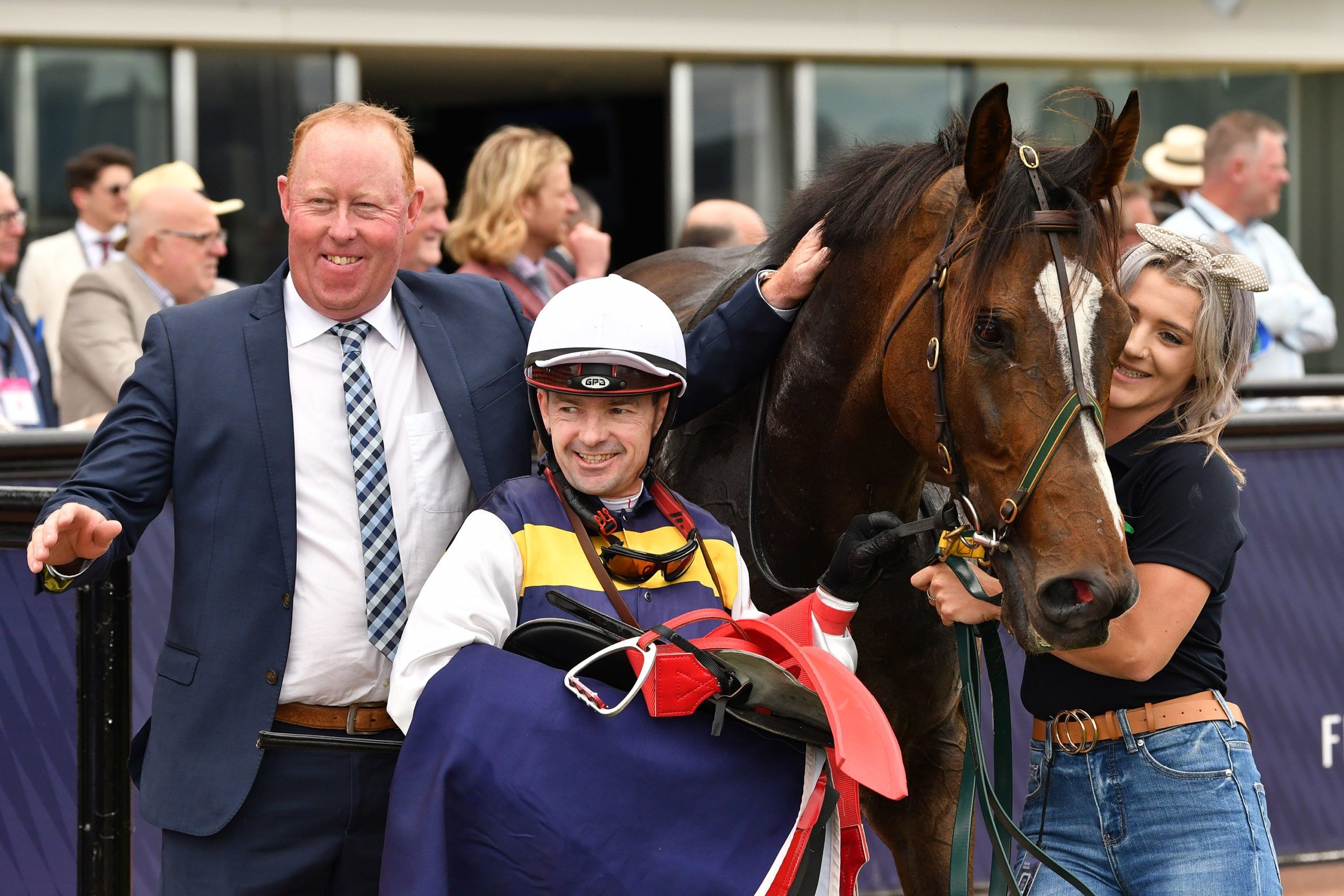 Matthew Williams has been training horses for the past 28 years. Located at Wangoom Lodge, Matthew has established an exceptional training complex that accommodates up to 60 horses in training, along with their own 90 acre spelling property.
"Matthew has trained over 400 winners, several being at the Warrnambool May Cup Carnival.​"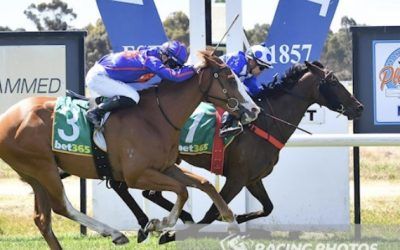 Four year old mare Ripple Effect (NZ) was tough to the line when winning the BM 58 2200m race at Ararat.  Coming off a fair start prior where she ran 4th at Mortlake, the stable was hopeful the extra distance would be the answer. Jumping from barrier 8 in a 10 horse...
read more
Upcoming Runners
Horse
Date
Time
Race
Track
Fields/Form

Weights

Spiritual Thinker
Nov 30, 2023
3 - Geelong
Geelong
Field
Sardonian
Nov 30, 2023
4 - Geelong
Geelong
Field
Raymond's Reward
Nov 30, 2023
7 - Geelong
Geelong
Field
Flying Fizz
Dec 02, 2023
3 - Caulfield
Caulfield
Field
Flying Fizz
Dec 02, 2023
2 - Caulfield
Caulfield
Field
Sachem
Dec 03, 2023
5 - Warrnambool
Warrnambool
Field
Mister Businessman
Dec 03, 2023
5 - Warrnambool
Warrnambool
Field
Bello Bello
Dec 03, 2023
1 - Warrnambool
Warrnambool
Field
Montecristo
Dec 03, 2023
1 - Warrnambool
Warrnambool
Field
Tough Judge
Dec 03, 2023
2 - Warrnambool
Warrnambool
Field
Montecristo
Dec 03, 2023
2 - Warrnambool
Warrnambool
Field
Stardom Awaayts
Dec 03, 2023
3 - Warrnambool
Warrnambool
Field
Parvati Party
Dec 03, 2023
3 - Warrnambool
Warrnambool
Field

Acceptances

Spiritual Thinker
Nov 30, 2023
02:00 PM
2 - Geelong
Geelong
Field
Sardonian
Nov 30, 2023
01:30 PM
1 - Geelong
Geelong
Field
Flying Fizz
Dec 02, 2023
01:45 PM
4 - Caulfield
Caulfield
Field
Recent Winners
| Horse | Date | Race | Margin | Jockey |
| --- | --- | --- | --- | --- |
| Ripple Effect | Nov 27, 2023 | 5 - Ararat | 0.30 | D Yendall |
| Flying Fizz | Nov 22, 2023 | 3 - Sandown-Lakeside | 0.10 | D Yendall |
| Agave | Nov 18, 2023 | 3 - Dunkeld | 0.10 | Thomas Stockdale |
| Raymond's Reward | Nov 02, 2023 | 3 - Warrnambool | 0.20 | D Yendall |
| Flying Fizz | Oct 23, 2023 | 1 - Warrnambool | 1.00 | D Yendall |
| Wrote To Arataki | Oct 21, 2023 | 7 - Caulfield | 0.30 | D Yendall |
| Win O'Clock | Oct 14, 2023 | 8 - Hamilton | 1.00 | Tahlia Hope |
| Loose On Gin | Oct 14, 2023 | 1 - Hamilton | 3.80 | Jarrod Fry |
| Rioyuki | Sep 22, 2023 | 4 - Ballarat | 0.20 | Beau Mertens |
| Unseen Ruler | Sep 04, 2023 | 7 - Warrnambool | 2.00 | Jarrod Fry |
Latest Results
| Horse | Date | Race | Finished | Margin | Jockey |
| --- | --- | --- | --- | --- | --- |
| Stardom Awaayts | Nov 27, 2023 | 8 - Ararat | 4 | 1.00 | D Yendall |
| Ripple Effect | Nov 27, 2023 | 5 - Ararat | 1 | 0.30 | D Yendall |
| Rose Of Shalaa | Nov 22, 2023 | 3 - Sandown-Lakeside | 5 | 1.70 | Craig Williams |
| Flying Fizz | Nov 22, 2023 | 3 - Sandown-Lakeside | 1 | 0.10 | D Yendall |
| Bello Bello | Nov 19, 2023 | 1 - Donald | 2 | 1.00 | Alana Kelly |
| Angelic Princess | Nov 19, 2023 | 1 - Donald | 11 | 19.60 | D Yendall |
| Parvati Party | Nov 19, 2023 | 7 - Donald | 3 | 2.70 | D Yendall |
| Sardonian | Nov 19, 2023 | 3 - Donald | 3 | 7.30 | D Yendall |
| Wrote To Arataki | Nov 18, 2023 | 8 - Caulfield | 7 | 3.50 | D Yendall |
| Agave | Nov 18, 2023 | 3 - Dunkeld | 1 | 0.10 | Thomas Stockdale |
Get In Touch
Get Involved